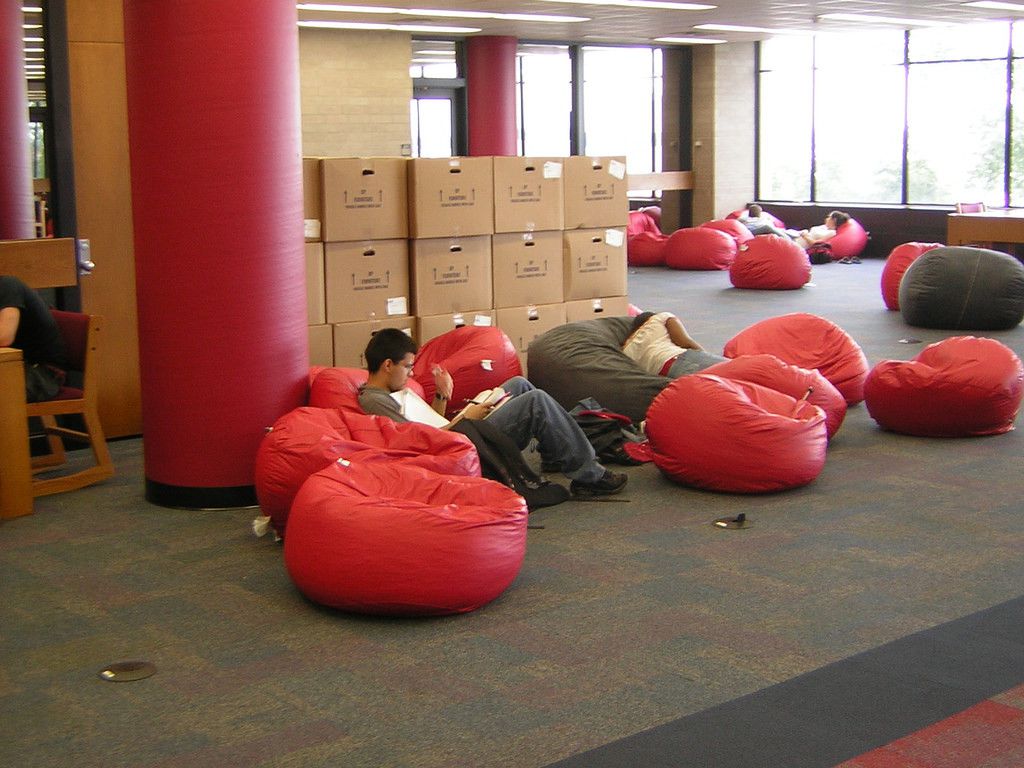 Bean bags are getting more and more popular nowadays. They are no doubt considered one of the most awesome and comfortable things you can get. Kids and adults of all sizes can get their very own bean bag chair for a very affordable price. Bean bag chairs nowadays are designed not only for children but also for adults too. They can come in all sorts of sizes, ranging from small to large to extra large. The reason they are so popular is because they are not only very comfortable to sit on but also very durable.
This means that it'll last you for many years to come , provided you purchase a good quality bean bag. It causes you to get instant relaxation whenever you sit on it. They can be decorated and styled to your likings. They also provide back support so that if you are suffering from back problems then these are perfect for you to relax on. These will help ease the pain as well as give you comfort.
These chairs are made from various materials including cotton, velvet and vinyl. There are many more materials that aren't mentioned , but the majority of materials are soft and durable material. They are also very easy to clean and wash. They can be washed whenever you want, but it is recommended that you wash every few weeks or months depending on how dirt it is. For safety purposes, they have a layer of protection. This'll prevent any unnecessary materials from entering as well as stop the bean bag from being damaged.
Bean bag chairs can be used for more than 1 purpose, many assume that you can only use it to relax on. Well, depending on the size of your bean bag , you can also sleep on it and do all your work on it. It can easily fit more than 1 person if you get the large size.